What is a body lift?
A body lift improves the shape and tone of the underlying tissue that supports skin and fat. Excess sagging skin and fat are removed and the procedure(s) can improve a dimpled, irregular skin surface.
A body lift may include these areas
Abdominal area – locally or extending around the sides and into the lower back area
Buttocks
Thigh – the inner, outer or posterior thigh, or the thigh's circumference
Aging, sun damage, pregnancy, significant fluctuations in weight and genetic factors may contribute to poor tissue elasticity that can result in sagging of the abdomen, buttocks and thighs.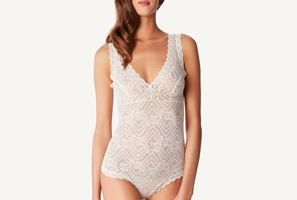 individuals with significant soft tissue looseness in one or multiple body areas
Healthy individuals without medical conditions that impair healing or increase the risk of surgery
Individuals with a positive outlook and realistic goals for what body lift surgery can accomplish
Non-smokers
Individuals committed to leading a healthy lifestyle with proper nutrition and fitness
Body lift results
The results of body lift surgery are visible almost immediately. However, it may take a few more months for the final results of the body lift procedures to fully develop.
Some visible scars will remain, but the overall results are long-lasting, provided that you maintain a stable weight and general fitness. As your body ages, it is natural to lose some firmness.
However, most of your initial improvement should remain.
Body lift procedure steps
Body lift procedures are surgical procedures and they require extensive incisions. Incision length and pattern depend on the amount and location of excess skin to be removed, as well as surgical judgment.
Advanced techniques usually allow incisions to be placed in strategic locations where they can be hidden by most types of clothing and swimsuits.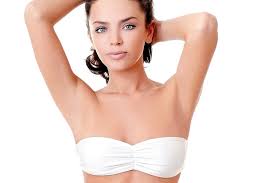 Step 1 – Anesthesia
Medications are administered for your comfort during the surgical procedure. The choices include intravenous sedation and general anesthesia. Your doctor will recommend the best choice for you.
Step 2 – The incision
One common technique of complete lower body lift uses incisions similar to a bikini pattern to tighten the abdomen, groin, waist, thigh, and buttock in one procedure. An incision around the body removes an apron of excess skin and fat and repositions and tightens tissues.
Surgical body lifts may require liposuction to achieve an improved contour.
Step 3 – Closing the incisions
Deep sutures within underlying tissues help to form and support the newly shaped contours. Sutures, skin adhesives, tapes, or clips may be used to close the skin incisions.
Step 4 – See the results
The results of a body lift are visible almost immediately. It may take as long as one to two years for the final results to fully develop. Get more information on body lift results.