Liposuction procedure steps
The liposuction procedure can be done under local anesthesia, intravenous sedation, and general anesthesia or Epidural/Spinal anesthesia. Your anesthetist doctor will recommend the best choice for you. Then Liposuction is performed through small, inconspicuous incisions.
First, diluted local anesthesia is infused to reduce bleeding and trauma. Then a thin hollow tube, or cannula, is inserted through the incisions to loosen excess fat using a controlled back and forth motion. The dislodged fat is then suctioned out of the body using a surgical vacuum or syringe attached to the cannula.
We use the most advanced version of PAL (Power Assisted Liposuction) machine Liposurg from Nouvag ( Switzerland)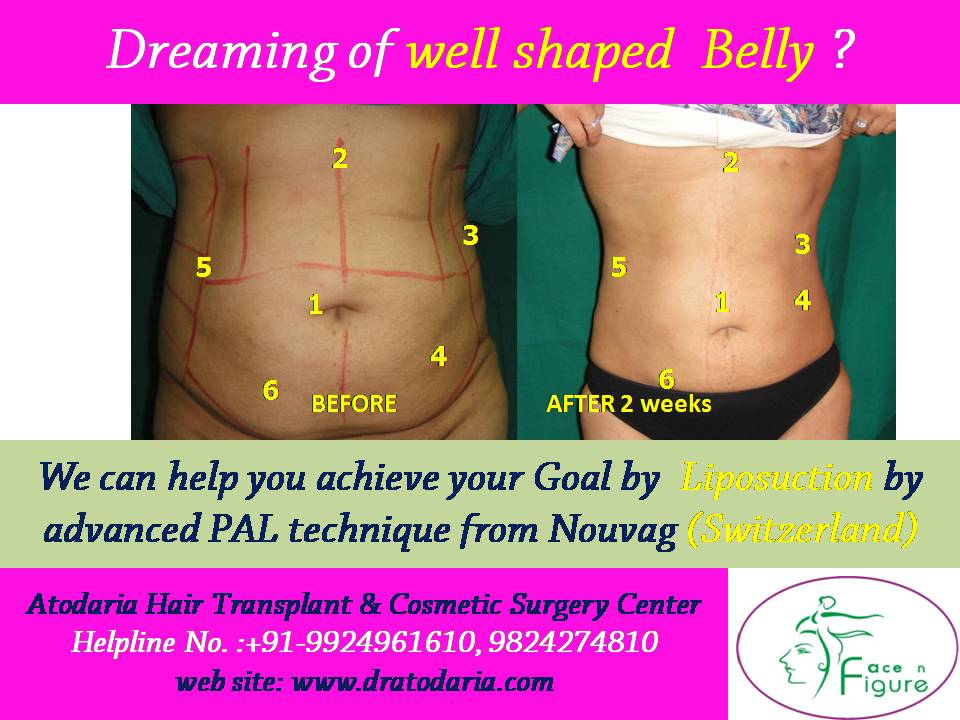 Your improved body contour will be apparent once the swelling and fluid retention, commonly experienced following liposuction, subside.
Testing or a medical evaluation
Take certain medications or adjust your current medications
Stop smoking
Avoid taking aspirin, anti-inflammatory drugs, and herbal supplements as they can increase bleeding
Liposuction should be performed in an accredited office-based surgical facility, licensed ambulatory surgical center, or a hospital.
Be sure to arrange for someone to drive you to and from surgery and to stay with you for at least the first night following surgery.